DESIGNED FOR OPEN-SOURCE ENTHUSIASTS & 3D PRINTING MAKERS.
FLASHFORGE 2016 NEW CREATOR PRO FDM 3D PRINTER
Creator Pro is a open sourced 3D printer. It can be perfectly compatible with different slicing softwares and firmwares to access more functions. As a 3D printer tailored to your needs, it makes you a true 3D printing maker!
Order now!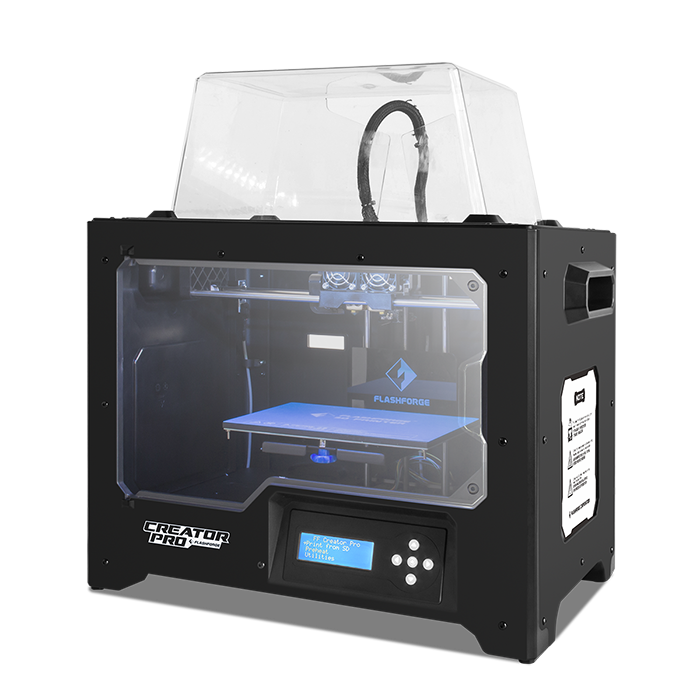 ADVANCED MECHANICAL STRUCTURES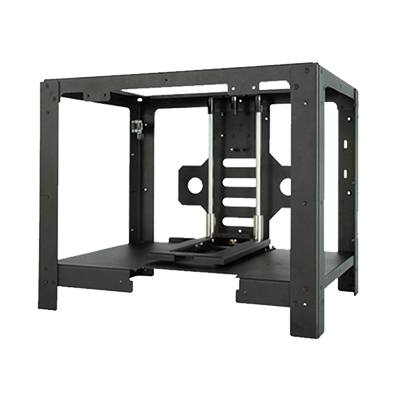 Sturdy Metal Frame Construction
Full metal frame, sturdy structure to produce high precision printing.
10mm Z-axis Rods & Metal Support
Go perfectly with the whole structure, making the printing more precise and steady.
6.3mm Aviation-level Aluminium Platform
Can always withstand high temperature during repeated heating and printing, minimize warping.
MODULAR-DESIGN DUAL EXTRUDER. MORE POSSIBILITIES. EASIER REPLACEMENT.
Dual extrusion is fine-tuned to print color-interlaced object without pausing the print, and swapping next filament each time when a different color or material is needed. It also helps you to print clean and smooth hollow objects when the PVA or water-soluble filament is used as the support material.
Its modular design lets you remove and repair the dual-extruder set easily and quickly.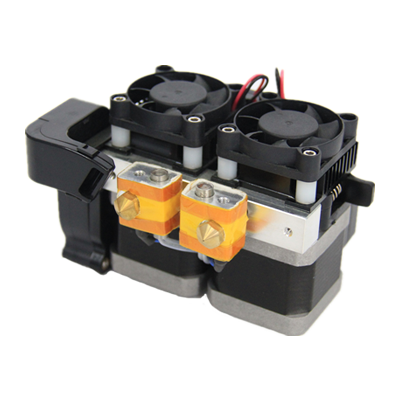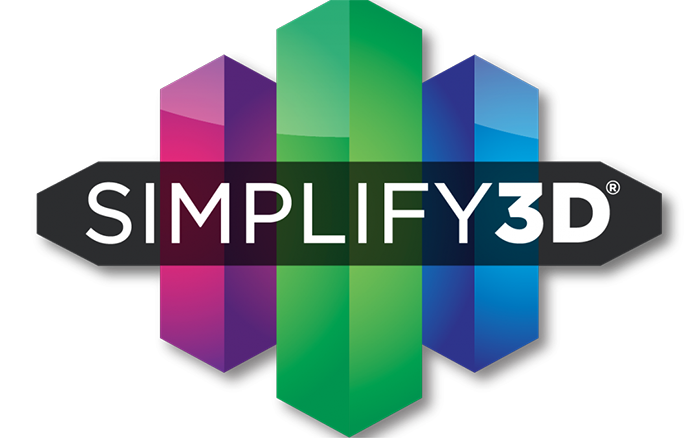 SUPPORT Simplify3D
3D printing slicing software controls every aspect of your 3D print.
It translates 3D models into instructions your printer understands. Better instructions mean better prints, so a simple software upgrade makes all the difference in the world.
In fact, more than 90% of experts agree that 3D printing software has the greatest impact on print quality, even more so than the 3D printer itself!
Please noted that Simplify3D does not come with 3D printer.
Check out the software at https://www.simplify3d.com/
| | |
| --- | --- |
| Feature | Dual-extruder Metal Housing +SD Card + 1kg PLA + 1kg ABS |
| Print Technology | FFF / FDM |
| Build Volume | 230mm x 145mm x 150mm |
| Extruder Quantity | Dual |
| Printing Material | ABS/PLA/PVA filament,1.75mm |
| Case Color | Black |
| Layer Resolution | ±0.10mm |
| Positioning Precision | XY: 11 Microns [0.0004 IN], Z: 2.5 Microns [0.0001 IN] |
| Layer Thickness | 0.5 mm – 0.05mm |
| Nozzle Diameter | 0.40mm |
| Printing Speed | 24cc/h |
| Extruder Temp. | 0-230°C |
| Heating Plate | Yes 0-120°C |
| Connectivity | USB Cable / SD Card |
| Supports (OS) | Winxp/Vista7/8, Mac OX |
| Operation | LCD Screen and 5 keys control Assembly |
| Language Interface | English/Chinese |
| AC Input | 100~240 V, ~2 amps, 50~60 Hz, 350W |
| NW/GW | 13.3kg/21.5kg |
| Overall Dimension | 526×360×389mm (lid 160mm) |
| Packing Measurement | 590×470×580mm |
| Approval | RoHS/CE/FCC/ISO 9001 |
| Software | Sailfish, Flashprint, ReplicatorG, support Simplify3D (purchase seperately), MicroSoft 3D builder (use directly) |
| File Type | Input:STL/OBJ, Output:X3G |
| Warranty | 3 months |