3D print your parts is simple
Upload your 3D file
Select the material, upload your file(s) and get quoted instantly.
Make payment
We will start process your order once payment is made.
Processing
Sit back relax and let us do the 3D printing for you.
Completion
You will recive email once the order is completed.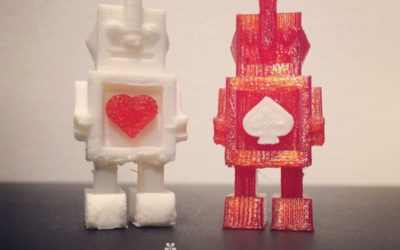 Pawn piece form my robot chess. Printer in red PLA and white ABS. I'll prefer PLA with the better print result on most my model and it smell nicer too.
We went to Build It Full to print a connecting joint for our prototype. The help and service rendered was impeccable. We weren't sure which materials to work with to achieve the desired result. Wei Loon (boss) kindly did the 3D model on the spot and did few test prints for free with two different machines to show us the results before accurately advising on the best material to 3D print our connecting joint. Highly recommended company for those who are not exactly familiar with 3D printing.
I tried out a few companies to prototype my product. I think Build it full provides a really good print and at a great price point. Good location for pick up at Bugis and great service. I'm hesitant to recommend to people fearing that if more people know of this hidden gem, the print queue will become too long. Haha.
Loon from Build It Full is really friendly and accommodating. When i came down for my first print with them he tirelessly explained to me in detail about all the materials available and provided samples. Product-wise their prints are of really good quality and detail, and provide hard-to-access materials compared to other 3d print stores in Singapore at reasonable price. Printed my Fangs bracelets with them and will continue printing jewelery and experimenting 3d printing with them in future.
Photos