Digital Sculpting Workshop
Hands-on with simple tools
3D print your workshop creation
Make your creation a tangible object.
Experience the fun of Digital Sculpting.
Bring home your own model printed from our FFF 3D printer.
Background of the workshop
Digital Sculpting, also known as sculpt modeling or 3D sculpting, is the use of software that offers tools to push, pull, smooth, grab, pinch or otherwise a digital object as if it were made of a real-life substance such as cray.
Digital sculpting is still relatively new method, but it has become very popular in the few years it has been difficult or impossible to create using traditional 3D modeling techniques. this makes it preferable for achieving photo realistic and cartoon results.
Workshop Content
Participants will have a chance to experience the digital sculpting and see how their creation in real life.
Instructor will give a brief demo on tools function, a prebuilt digital sculpture will be provided, participants will modify and complete the given model.
Each workshop participant can bring home their model printed with our FFF 3D printer.
Thing to take note:
Participants are require to bring their own laptop and mouse (or tablet) for the workshop.
Participants are require to bring USB thumb drive for transferring file and software.
Bugis Cube
Roomism x Build It Full
470 North Bridge Road,
#05-21 Bugis Cube,
Singapore 188735.
Workshop Detail
Age: 10 and above
Duration: 1 hour
Date Workshop: by appointment
Minimum participants: 1
Time: Discuss with us
Venue: 
470 North Bridge Road, #05-21 Bugis Cube, Singapore 188735. (Opposite Bugis junction, Map)
Fee: S$50 each
You will receive your model in FFF 3D printing (single colour plastic).
Registration Form
Digital Sculpting Workshop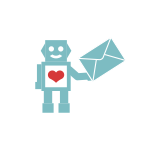 We conducted various kind of 3D print related workshops from time to time,
sign up our newsletter and get notified when there is any workshop, events or discount coming.