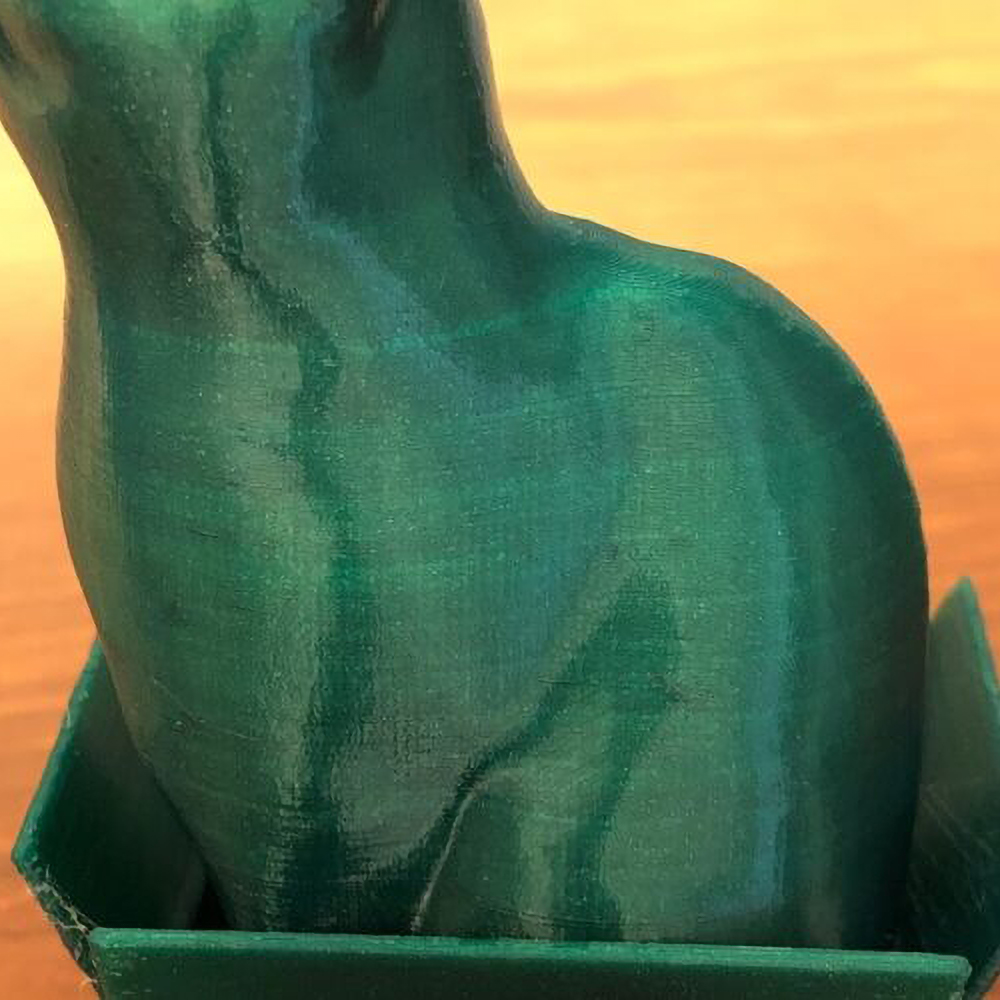 To be honest we have no clue on this issue.
Base on experience this could be causing by the printing speed and the temperature changing during printing.
We also found out there are some user out there using different brand of PLA, 3D printers and slicer also having same issue.
Of cause it could be due to the pigment of colour as well, only the manufacturer can explain.
After all nothing is perfect, everyhting will have the pros and cons, FDM 3D printed items shouldn't compare with item made using injection molding, interms of the surface smoothness, colour, or detailness. Instead, you can make a plastic parts that can't buy from the market. Isn't it cool too?
Here are what we found online, same topic that discuss by other users:
https://forum.prusaprinters.org/forum/assembly-and-first-prints-troubleshooting/inconsistent-color-with-prusament-pla/
https://community.ultimaker.com/topic/3486-color-becomes-darker-in-some-layers/
If you have any idea on what causing this issue, please chare with us in the comments.